Fermented Monkfish
At Coppa we often have scrap from cleaning fish; most recently, we were creating a few pounds of monkfish bones, meat, skin and other membranes every few days, so I decided to make fish sauce, or garum.
First, I rinsed 1800g of scrap in water until the runoff was clear, and strained. Then I ground the scrap in a meat grinder on a 3mm die. I added a total of 600g water (200g were already adsorbed during rinsing), and 500g salt.
I then split the pulp into four plastic quarts with airtight lids and let them sit in my apartment.
At an ambient temperature of about 22°C no visible change had occured after two months, so I decided to speed up the process: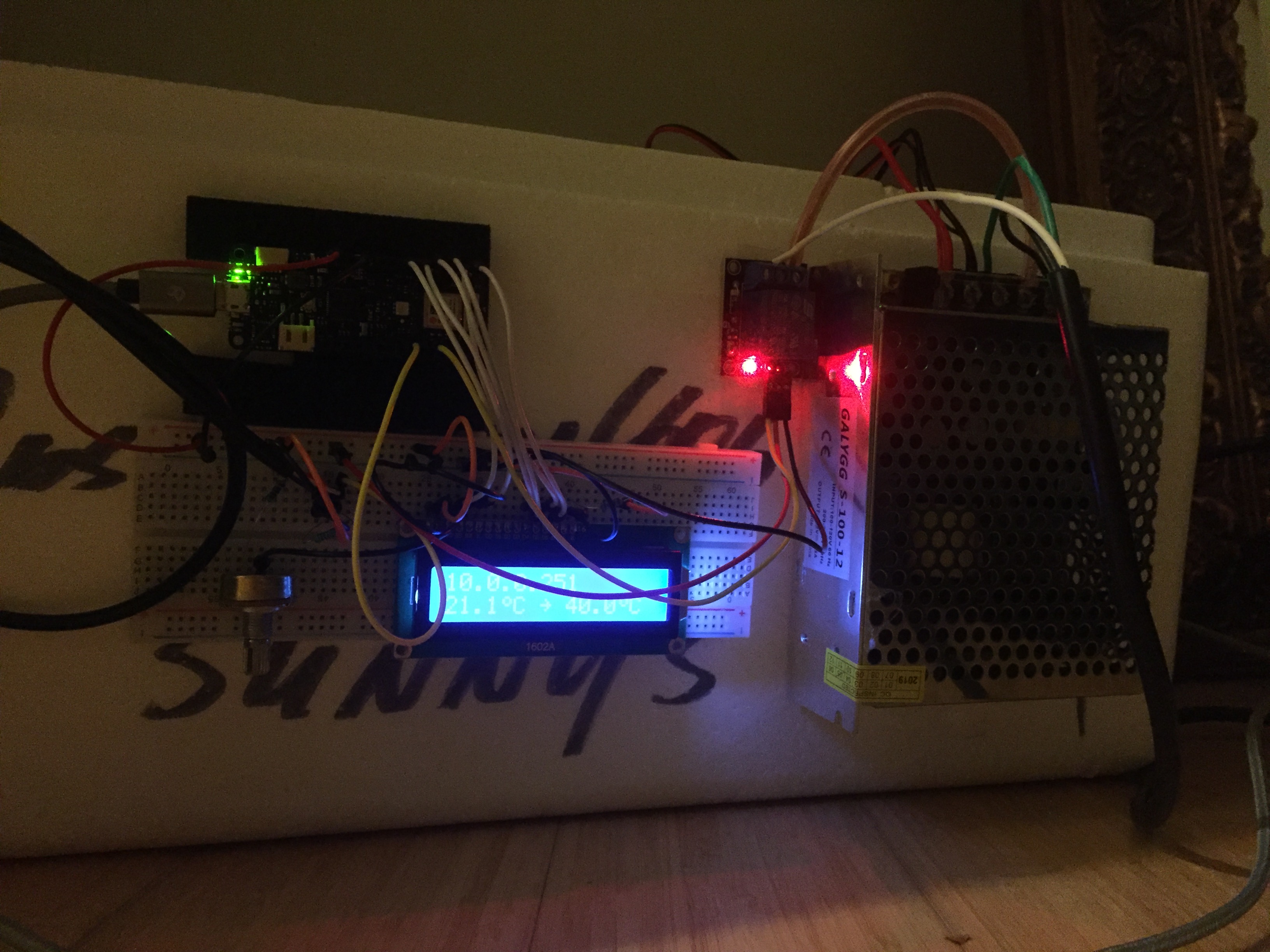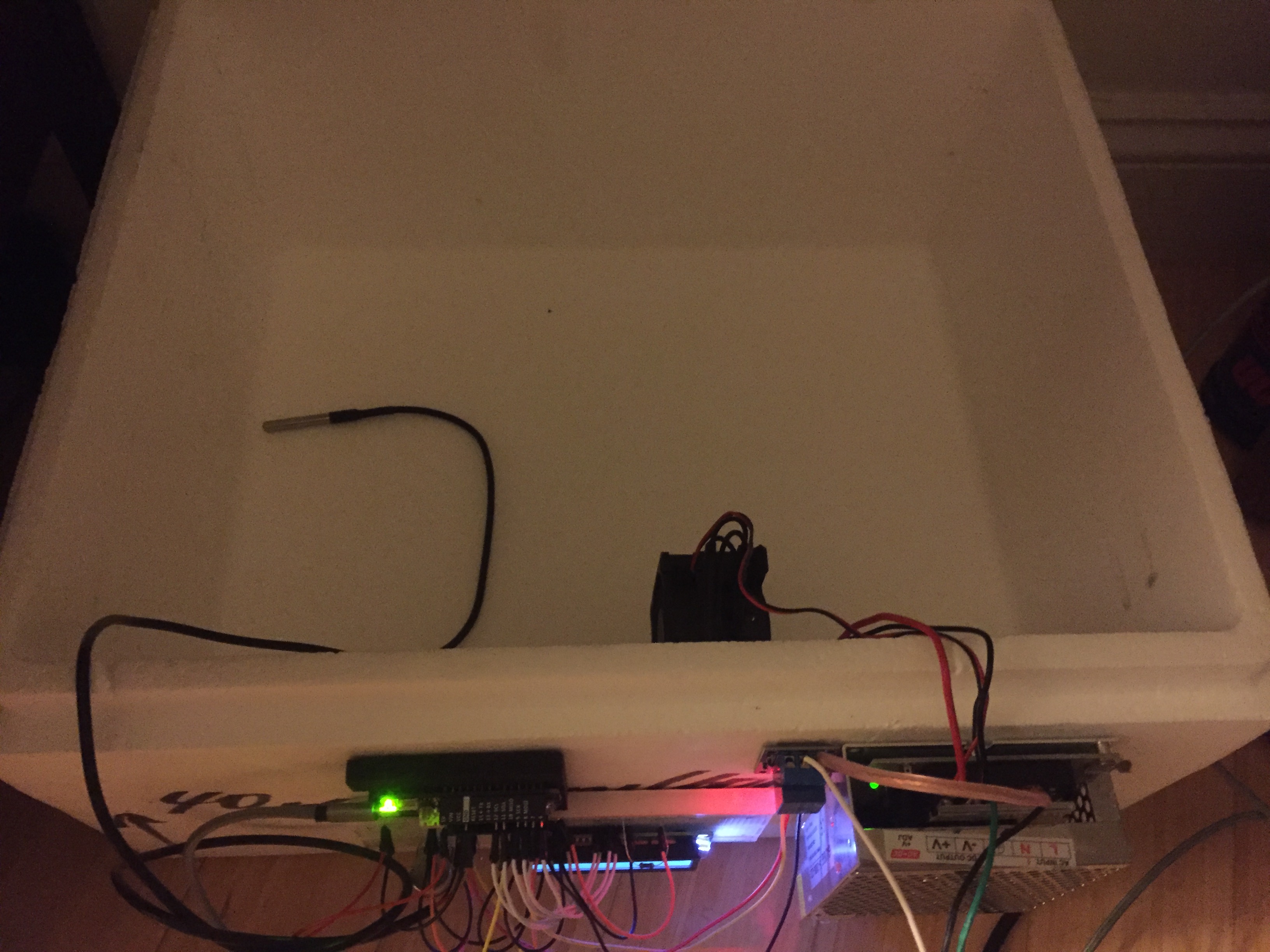 Using an arduino, heating element, and temperature probe, I keep this styrofoam box at a fairly consistent 40°C.
Garum is made when the naturally occuring proteases in animal matter break down proteins into smaller molecules. To see if I could speed up the process further, I added additional pancreatic enzymes: 150,000 units of protease, 150,000 units of lipase, and 12,000 units of amylase to each of two of the four containers.
I now maintained two containers at room temperature (with and without enzymes), and two containers at 40°C (with and without enzymes).
Here are the results after seven days:

All four containers started out looking like the container on the left, which hasn't changed much.
The liquid in the container on the right tastes overpoweringly salty. At 21% salt, I definitely went overboard to err on the side of caution and prevent any possible microbial growth. More to come.